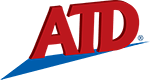 ATD-9895
5 Gallon Air Tank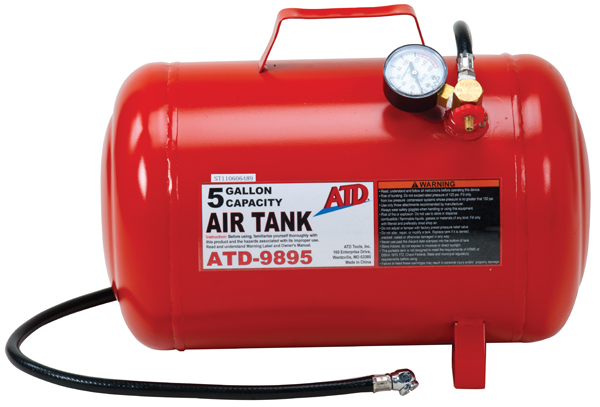 Portable air tanks with easy carrying handles are the answer when you need up to 125 psi compressed air in remote locations on small jobs.
17.9" x 11.4" x 15.3"
Shipping Weight: 17.63 lbs.
An excellent reserve air source for cleaning and inflating
Patented air line shut-off valve with pressure relief valve and pressure gauge
4 ft. air hose with air chuck included
Easy to read pressure gauge
Heavy-gauge steel construction with rust-free baked finish
Also Available:
ATD-9890
- 10 Gallon Air Tank
22.8" x 13" x 15.3"
Shipping Weight: 26.45 lbs.
Replacement Parts for ATD Air Tanks
ATD-9892 - Air Gauge
Replacement 160 psi gauge
ATD-9893 - Pressure Valve
Replacement pressure valve
ATD-9894 - Hose and Chuck
Replacement 4 ft. air hose and chuck
Available Downloads
Owners Manual