ATD-7771
1 Qt. 30 SCFM Clear Advantage Unit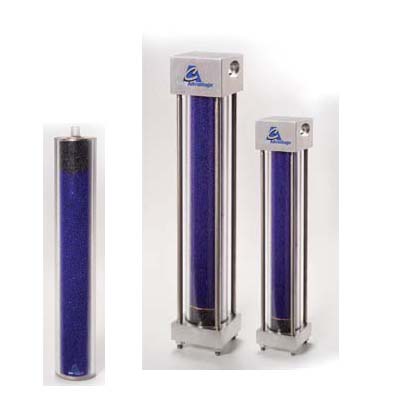 Features:
The final solution to all your refinishing needs including waterborne refinishing systems. The New Clear Advantage allows you to visually see all filtration and drying steps. Watch the desiccant beads remove water vapor by turning from blue to pink - once all beads are pink simply replace the cartridge.
Easy to use Patent Product
Disposable desiccant filter
Eliminates the need and cost of any oil removing filter
One piece disposable cartridge, no more pouring beads into a bowl or canister - simply remove one piece cartridge and replace with new one.
This low pressure drop, high volume cartridge will assure dry air and protection of all paint jobs.
1/2" NPT, Max Pressure 120 psi
Important - recommended for maximum life to be used with refrigerated dryer
Replacement Cartridge:
ATD-77711 - 1 qt. replacement cartridge
Available Downloads
Promotional PDF